Carbon Footprint ACP has a non-profit partner foundation
Carbon Footprint ACP is pleased to announce that we have launched a partner foundation, the Carbon Footprint ACP Foundation, in Suriname.
Registered in Suriname in 2016, the foundation Stichting Carbon Footprint ACP will serve to provide local implementation and oversight of sustainable development and/or climate adaptation and mitigation projects on a not-for-profit basis.
Our first projects will target protection of wooded/forested areas in close proximity to areas currently seeing rapid development of housing, such as the Commewijne district. With the growth of the economy and industrial developments surrounding Paramaribo, the adjacent district of Commewijne is becoming a 'bedroom community', that is, housing is being built for the workers who commute to Paramaribo, and primary forest is being cleared to do so.
Carbon Footprint ACP aims to preserve in this district, areas of untouched or minimally affected natural forest in close proximity to housing developments. The objectives are to preserve habitat oases for wildlife as well as to offset the inevitable effects of clearing land for construction–increases in ambient temperature, risks of flooding and erosion, and degradation of air quality.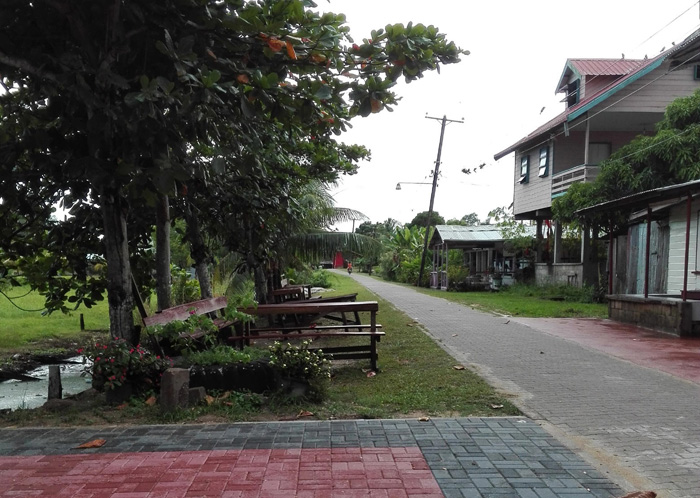 The rural district of Commewijne has long been home to a small population which has worked in rice and sugar cane production for over a century.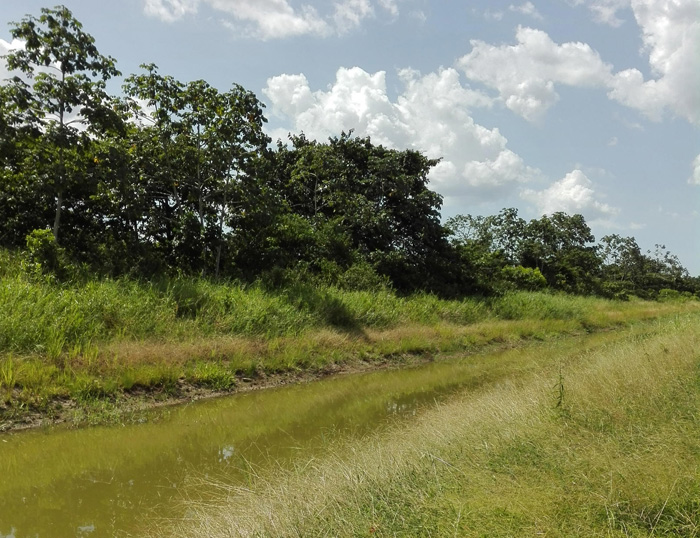 The land around a scattering of small villages and estates is low-lying, sandy, and forested, intersected by hundreds of freshwater channels.
Rapid economic development is leading to sudden expansion of planned housing developments like this one, displacing forested areas.
< Back