Carbon Footprint ACP is a carbon trading company geared at informing people of the increasing dangers of the rising levels of carbon emissions in our atmosphere.
We are a company that believes it is important for all segments of society to act to reduce humanity's carbon footprint. We pursue programs and policies that aim to engage business, civil society, NGOs and governments in cooperating to mitigate the consequences of high CO2 emissions in the Africa- Caribbean-Pacific regions.
Countries of the ACP regions have long been the stewards of Earth's most precious ecosystems. We believe that the evolving trade of carbon credits must be leveraged to its fullest potential to slow and reverse the impact of emission-emitting activities everywhere.
Carbon Footprint ACP is a private limited company registered in the United Kingdom (2012). Stichting Carbon Footprint ACP (a not-for-profit foundation) was registered in Suriname, 2015.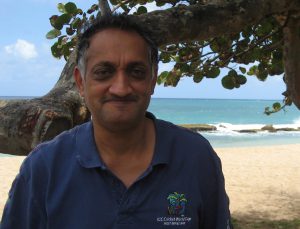 Directors
Derek Ramsamooj has over 25 years' experience working with leading political figures in the Eastern Caribbean, Suriname, Guyana and Belize on party development, democracy and governance.
He has an in-depth understanding of political and economic implications of multilateral agreements such as EPA and UN resolutions on Climate Change for small island economies and developing nations. In his work as a successful campaign strategist for leaders in countries across the Caribbean he has advocated for issues of sustainable development to be given priority attention on national agendas.
His wish for the coming decades is to see the political thinking in former colonies both in the Caribbean and in the Africa-Pacific regions finally mature beyond accepting economic policies and arrangements that damage their natural resources and limit options for their peoples' future. Carbon trading provides an opportunity for governments to do just that.
---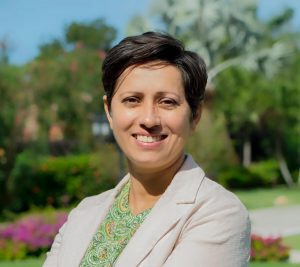 Camille Pagee has worked in information technology since 1997, both in large software companies in North America and as an independent consultant, since 2008, in the Caribbean. She has focussed on helping businesses and organizations leverage their business information with systems like ERPs and mobile data collection forms. Her understanding of the ground-level employment and business culture in the Caribbean has led her to develop effective tools for collecting primary data in areas without access to 21st century communications and processes.
Camille sees reliable first-hand data as the key ingredient to a successful project, whether for remediation, carbon accreditation, environmental monitoring, or ensuring a new development minimizes impacts on the environment. She is ready to put mobile forms, mobile apps and back-end data analysis, cleansing and management tools to work on a more sustainable future for projects across the ACP.